Jacques left Paige, is Adam to blame?
With a heavy heart, Paige said goodbye to her partner Jacques for good, and now she will be the new single in Love Island, Season 8, Episode 38. Tasha will remain in a chaotic situation. However, Billy will support her through thick and thin. Dami will also ask for his second chance. But it remains unclear whether Indiyah will give him a second chance. Meanwhile, the other couples will enjoy their time in the villa together. Keep reading to know more.
Love Island Season 8 Episode 38: What Happens Next?
Jacques couldn't take it anymore and decided to leave the villa at the end of the 37th episode. Well, Paige is single now. But Jacques had already told her that he would be waiting for her outside the villa. So it remains up to Paige whether she will settle with Adam or remain loyal to Jacques. As for Billy, he will try to comfort Tasha, which will upset Andrew. So he will invite Tasha over for a chat, and she can express her feelings.
Meanwhile, Danica and Adam will continue to bond, leaving Josh behind. Luca and Gemma will be happy with each other, as will Davide and Ekin-Su. Meanwhile, Dami will ask for his last chance, and it looks like Indiyah will choose her feelings above all else in Love Island Season 8 Episode 38.
A quick summary!
In the previous episode, Jay and Cheyanne left the villa. Girls were left surprised to see the new kid in the villa. This was none other than Adam Collard, the ex-Love Islander. He pulled Danica along for a chat and later everyone gathered by the fire pit. Later, Tasha told Andrew that Adam had talked about him. Jacques mocked it, but Gemma revealed that Adam had said something about him. Furious, Jacques went to talk to Paige, who was with Billy at the time. Paige revealed that Adam had commented on Jacques' immaturity and told her he was like that when he was younger. It made him angrier.
Paige tried to calm Jacques. But he was ready for a fight with Adam. Later, Jacques sat with Josh and Deji and told them about Adam's game. Adam joined him, and Jacques asked him about his plan. But Luca called Jacques for a chat. Luca mocked that he hadn't thought Adam would settle down so early and helped Jacques calm down. Soon Luca spoke to Adam. Later that night, Andrew and Tasha recovered when she decided to give him another chance. But Billy found herself crying when she said she was afraid of Andrew.
Love Island Season 8 Episode 38: Release Date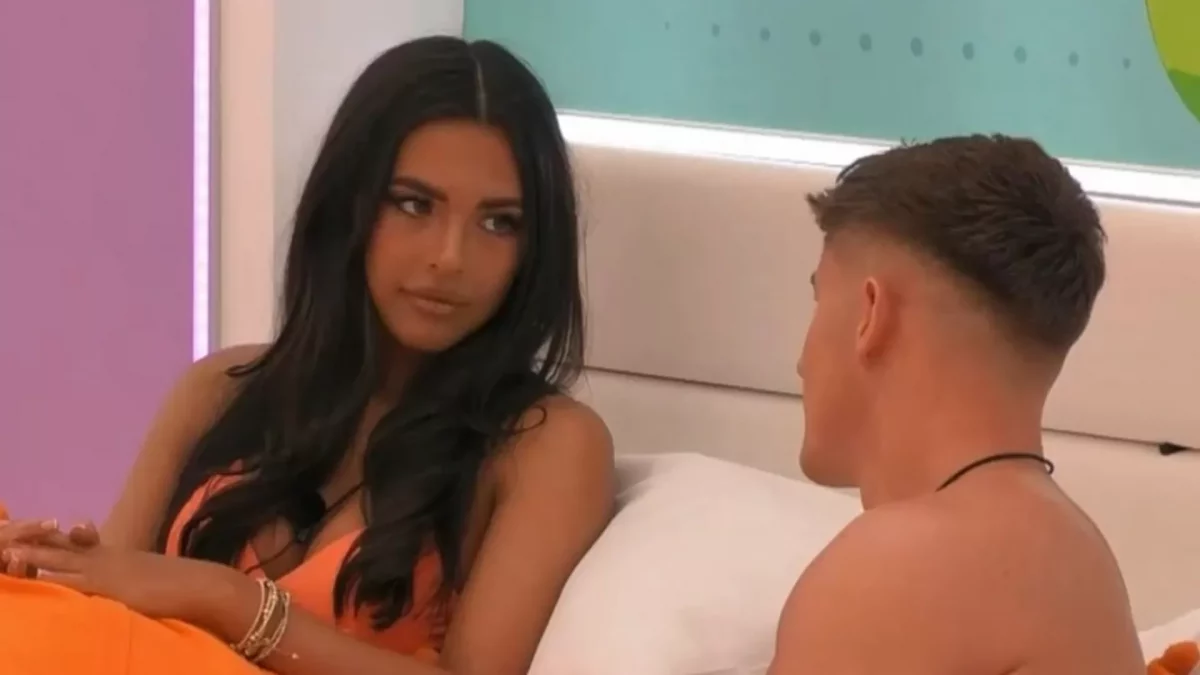 Love Island Season 8 Episode 38 will air on ITV2 on 13th July 2022 at 9pm GMT. The all-new episodes air every day except Saturdays. You can also stream it on ITVhub+. Love Island is also streaming on Hulu. Stay tuned. TechRadar247 will keep you informed.