5 Best Immigration Lawyers in Melbourne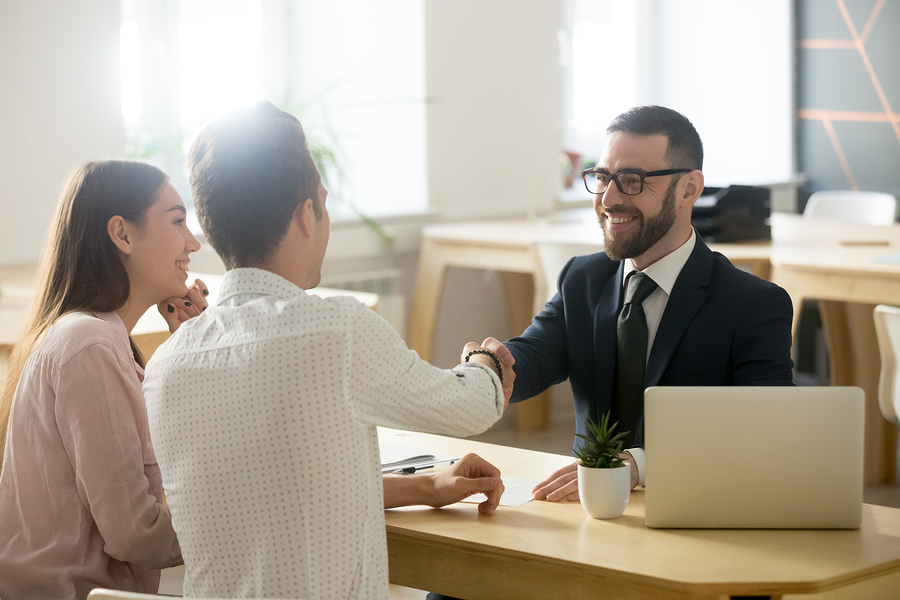 Finding a good immigration attorney can make a world of difference to your case, giving you the best chance of success. But in the midst of handling a case of such importance, you may become overwhelmed and struggle to find the lawyer that is right for you. In addition, if you have never hired a lawyer before, you may be completely unaware of the processes to follow to ensure that the professional you decide to work with is the right one.
When dealing with immigration matters, it is vital that you select a candidate who is highly experienced and determined to give you the outcome you want. The search process normally starts with countless hours of research to ensure that your candidate list meets your needs and expectations.
Local Immigration Attorneys in Melbourne:
#1 Carina Ford Lawyers
Carina Ford Advocaten is fully committed to helping their clients living in the Australia and New Zealand region. They are one of Australia's largest and reputable law firms specializing in helping individuals migrate to Australia. The fully qualified and experienced team cares about their clients and is committed to providing them with immigration law. Their practice and services are done in a professional and ethical manner that focuses on bringing justice to all members of the community.
To ensure you get the best service possible, the entire team currently holds a practice certificate with the Supreme Court of Victoria and are registered members of the Migration Agent Registration Authority. In addition, many of the lawyers are also members of the Migration Institute of Australia.
Carina Ford Lawyers' dedication and commitment to social justice goes beyond what other firms would do in this matter. In addition to many of the law firm's members serving on committees focused on assisting refugees and migrants, the team has also contributed to several Senate committees on migration issues, including the upcoming changes to the legislation.
The highly accommodating team at Carina Ford Lawyers has an extensive history of assisting Justice Connect referred clients and providing reduced rates and pro bono cases where needed.
#2 Bardo Lawyers
Bardo Lawyers is a boutique law firm in Victoria with a nationwide reputation and presence. They have four offices in Australia including the suburbs of Melbourne CBD, Glenroy, Regents Park and Parramatta. Their ability to use innovative strategies and systems enables them to provide you with a reliable strategy in a time-saving manner. Bardo Lawyers is a strong believer in local communities and works with them on a consistent basis to help them reach their full potential.
While Bardo Lawyers is one of the best immigration law firms in Melbourne, they also specialize in real estate, commercial and family law. Their broad area of ​​specialization comes from adapting to the needs of their customers. By specializing in these areas, they can provide their customers with a comprehensive service to help them solve the many problems they may face.
Their effective use of communication means that you are aware of your case on all counts. Instead of speaking to you, Bardo Attorneys can communicate with their clients in a jargon-free manner, allowing them to fully understand and interpret what is going on.
#3 Residential migration lawyers
Abode Migration Lawyers can provide a fully comprehensive immigration law service to ensure you get the best possible outcome. Their attorneys have years of experience and expertise under their belt just waiting to be used by you. In addition, their expert lawyers come with a number of qualities that you would like to see from your legal representation, such as: empathy and understanding of your case, willingness to fight for you no matter what, advice in all areas you are dealing with and help to help you when you need it most.
Whatever your circumstances, Adobe migration lawyers are here to help provide support and representation on all types of immigration issues. They can assist with refusals of the tribunal and Federal Circuit Court to help you with the difficult situation you are in. In addition, when you choose to hire the services of an Adobe attorney, they can walk you through the entire process to help you gain a better understanding of the procedure and how it should be conducted out.
If this sounds like the perfect law firm for you, please fill out their inquiry form and get access to a free 15 minute initial consultation.
#4 Visa plan
Visa Plan is Australia's leading migration law practice with offices in both Melbourne and South Korea. Founded by James Bae in 2019, he founded the firm with the intention of providing legal services focused on integrity, reliability and quality. They go above and beyond and not only set but exceed the standards for the Australian migration industry.
The lead attorney, James, has extensive litigation experience as his background as a public attorney has represented various agencies of the Australian federal government. His professional credentials have transformed the organization into a migration law firm specializing in complex appeals.
Visa Plan is regarded in the industry as a well-rounded law firm that provides top quality services in the fields of professions, partner and investor visa matters. Their team of professional lawyers is known by current and past clients for their competence and professionalism. With Visa Plan by your side, you are one step closer to making your Australian dream a reality. Apply with Visa Plan, apply with 100% confidence!
#5 My Australian Visa
My Australia Visa is a group of expert immigration lawyers based in Melbourne that was established in 2003. Their team can provide expert advice and assist you through the entire process of obtaining an Australian visa. Whether it's a permanent sponsorship or a temporary Visa, rest assured that you have an expert near you to help you every step of the way.
When you use the services of My Australian Visa, you can rest assured that your application process is stress-free and completed in a relatively quick time frame. Completing your application this way will in turn save you a lot of time and money, which can be a problem for many families and individuals who are deficient in both.
If this scenario resonates, you can call or request them at any time. Their helpful team will be happy to assist you with your enquiry.
Executive Editor at Best in Australia. Mike has spent over a decade covering news related to business leaders and entrepreneurs in Australia and around the world. You can contact Mike here.